Sponsorship Packages
PLATINUM SPONSORSHIP
Stadia & Arena offers a range of sponsorship packages uniquely tailored to maximise your company's visibility and consequent recognition with our audience of key decision-makers.
The available Swansea Arena sponsorships are Platinum (for details see opposite), online event (Esports Venue Summit) Session sponsorships, Coffee Break or Official Show App sponsorship, or Masterclasses.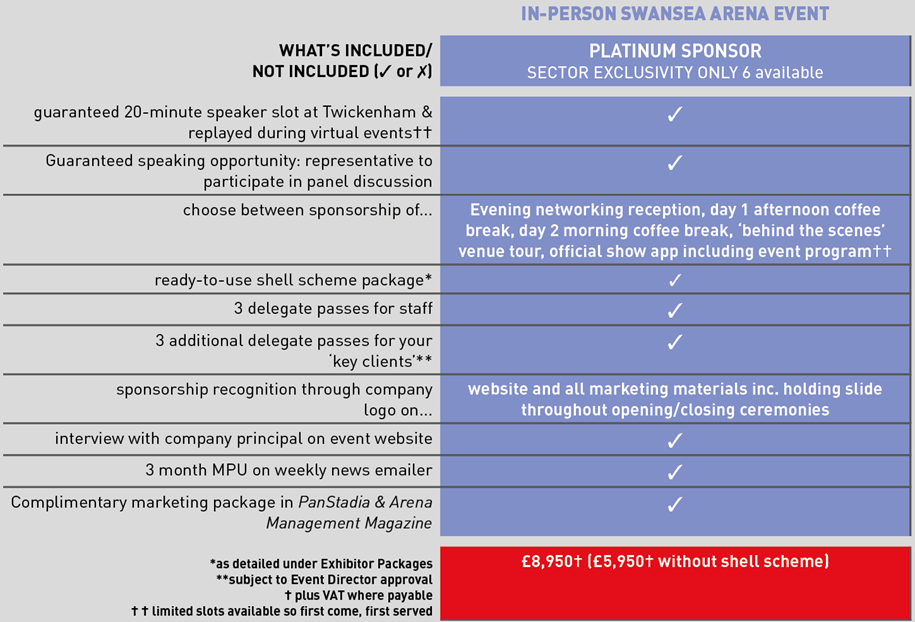 OTHER SPONSORSHIPS
Other event sponsorships include Coffee Break and Official Show App.