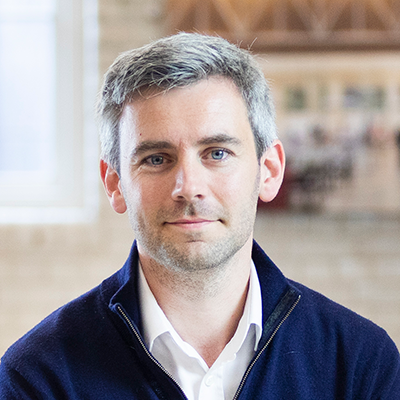 Jon-Scott Kohli
Architect Director
BDP Pattern
Jon-Scott Kohli is an architect and urban designer passionate about excellence in design and sustainability through rigorous process. He is a director at BDP Pattern, the sports and entertainment arm of BDP, and has led projects in the UK, Qatar, Peru, Canada, and Ireland.
His projects have a strong civic focus, characterised by complex geometry and innovative technical solutions. Delivered under difficult cost and time constraints, they nonetheless achieve the high standards set by green building systems globally. As BDP Pattern's project director on Everton FC's new stadium, he currently leads the day-to-day delivery of the technically challenging 52,000-seat venue under construction at the Bramley-Moore Dock in Liverpool.
Jon-Scott is a Canadian-born British architect with degrees in Environmental Design, Architecture, Urban Design and Spatial Planning, and is a LEED accredited green building professional.
Speaker Sessions
Thursday 5th May 2022

Part 1 – Plastic Fantastic - Fabrics in Stadia Construction with Katja Bernert, Project Application Management Textile Architecture, Mehler Texnologies


Katja will present the latest developments in the evolution and usage of fabric applications such as meshes in Stadia projects, including an in-depth look at their application within the roof of the new Bernabeu Stadium in Madrid. Their contribution to more sustainable projects will also be reviewed, including the options to have façade applications with fabrics that consist of 100% upcycled PET bottles, such as Mehler Texnologies "TF 400 Eco F" which was recently awarded the "Product of the year" in the AMA Awards for Sustainability in Tensile Architecture.

 

Part 2 – Climate and Culture in Sustainable Stadium and Arena Design with Jon-Scott Kholi, Architect Director, BPD Pattern


BDP Pattern is the sports and entertainment division of BDP, an international practice of architects, designers, engineers and urbanists. Our approach to sustainability is founded on our ethos to create designs that achieve a balance between the man-made environment and the natural world.

In this session, BDP Pattern director Jon-Scott Kohli presents the studio's approach to passive sustainable design in stadia and arenas. With careful consideration of climate and culture, the studio generates robust architectural concepts that inherently minimise material and energy use while maximising match-day atmosphere and spectator experience.

Parametric design is the core process that realises those concepts and the delivery of optimised structures for efficiency in fabrication and construction. Working with integrated interdisciplinary teams of architects, urban designers, technologists and engineers, we deliver spectacular sports buildings using rational building systems that drive sustainability performance.

: 14:45–15:25